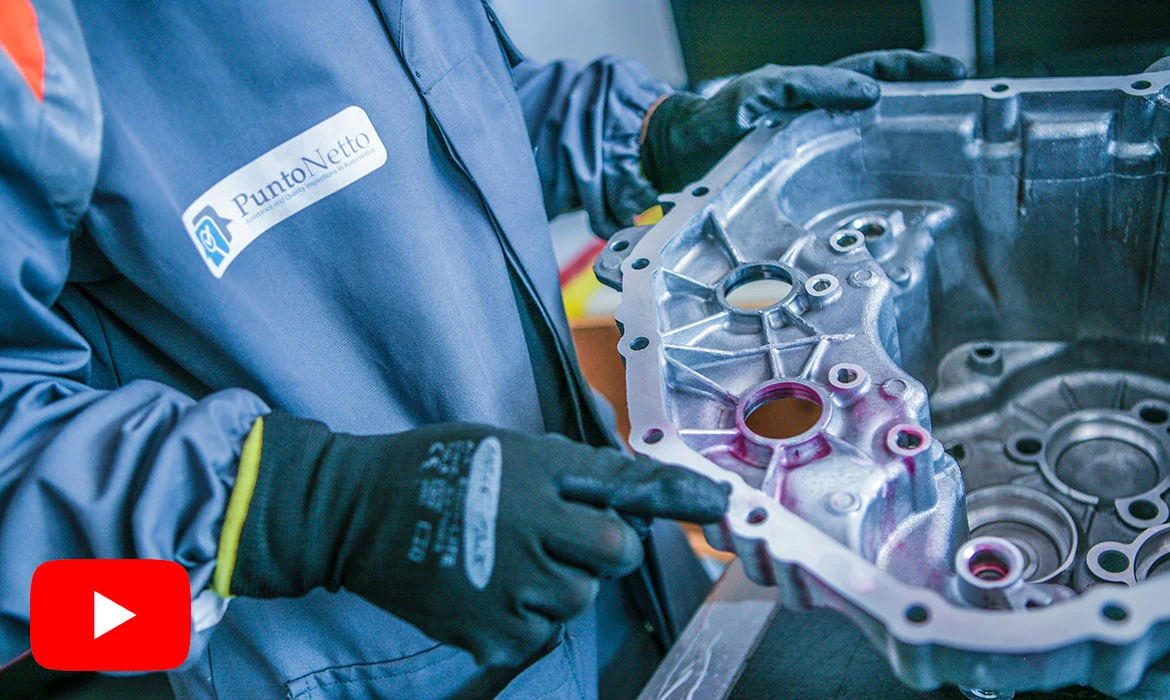 For 24 years we have been operating in plants in Campania and Apulia
News: For years Punto Netto has been synonymous with accurate and qualified non-destructive testing. With two operating offices in Avellino and in the industrial area of Modugno in Bari, we have always operated with professionalism at major plants in the Automotive, Railway, Aerospace and Renewable Energy sectors in Campania and Puglia, and more generally throughout the rest of Italy.

We are strongly convinced that safety and reliability in the choice of materials has become a primary concern for any company producing components for industry. This is why we are constantly investing in the training of our specialist team. So that we can always offer a service in line with the expectations of our many partners.


Most objects, semi-finished products and components that enter and leave these worlds are designed to ensure lasting quality. We at Punto Netto certify this quality through the most advanced and accurate non-destructive testing such as Liquid Penetrant Testing (PT), Magnetoscopy (MT), Ultrasound (UT), Induced Currents (ET).


PUNTO NETTO IS C-TYPE INSPECTION BODY ACCREDITED BY ACCREDIA
In 2020 Punto Netto became a Type C Inspection Body in compliance with ISO 17020, a milestone in the company's growth process, sealed with accreditation by Accredia, the body appointed by the Italian government to certify the competence, independence and impartiality of bodies and laboratories that carry out checks to ensure the conformity of goods and services to standards.
Thanks to the ISO 17020 standard, Punto Netto has become a Type C Inspection Body with the task and responsibility of carrying out conformity assessments through non-destructive testing in the field of industrial products and metallic materials.
BUT WHAT ARE NON-DESTRUCTIVE TESTING?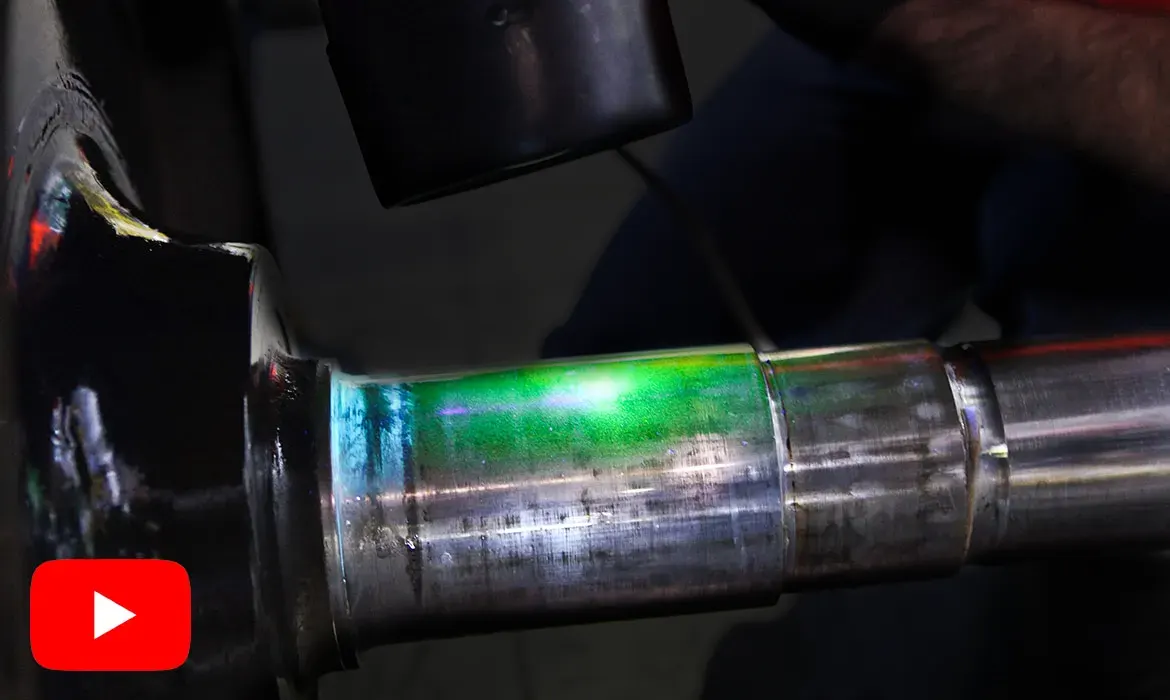 Non-destructive testing is a set of examinations, tests and surveys conducted using methods that do not alter the material and do not require the destruction or removal of samples from the structure under examination.

Each non-destructive test is an investigation that allows mechanical components or artefacts to be examined without altering their original physical and geometric characteristics. Thanks to the use of these techniques, it is possible to prevent the occurrence of serious failures during operation, which can cause considerable economic and image damage to manufacturers.

In order to guarantee a linear production process, Punto Netto, thanks also to its two operating centres in Avellino and Modugno (Bari), provides essential technical support thanks to a team of specialised and highly qualified operators who are able to carry out all the most sophisticated non-destructive tests known today: from Liquid Penetrant Testing (PT) to Magnetoscopy (MT), from Induced Currents (ET) to Ultrasound (UT).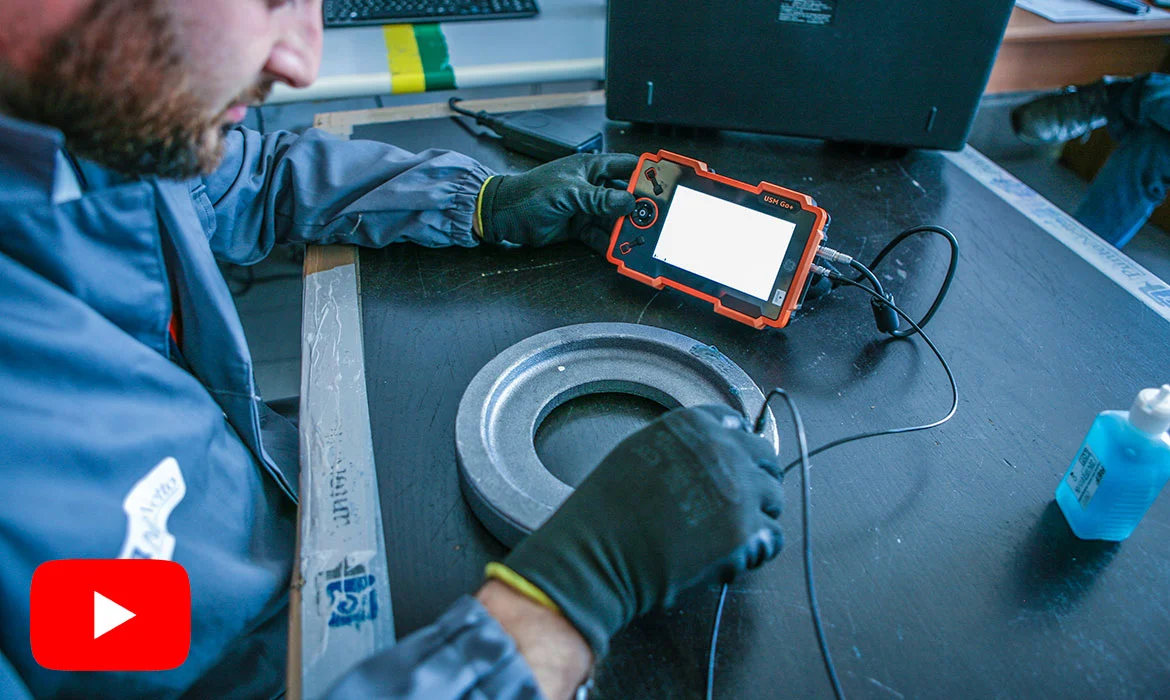 WHAT IS THE PURPOSE OF NON-DESTRUCTIVE NET POINT TESTING?
Accurate non-destructive testing by the Punto Netto team makes it possible:
- The identification and evaluation of imperfections present, in terms of geometric discontinuities (porosity, cracks or fissures) or inclusions of impurities, which lead to the downgrading of the structural qualities of the part under examination;
- Increased operational
safety
of the components to ensure a longer supply life and a lower probability of failures and/or interruptions in the
production process
;
- A significant reduction in production costs thanks to accurate control of the semi-finished products before the finished products are made from them.
That's why, whenever we talk about non-destructive testing, in Campania and Puglia, as in the rest of Italy, we have to refer to Punto Netto. A leading company in the Automotive, Railway, Aerospace and Renewable Energy sectors that provides its customers with a task force of reliable and competent operators who are always ready to intervene in plants scattered throughout the territory.