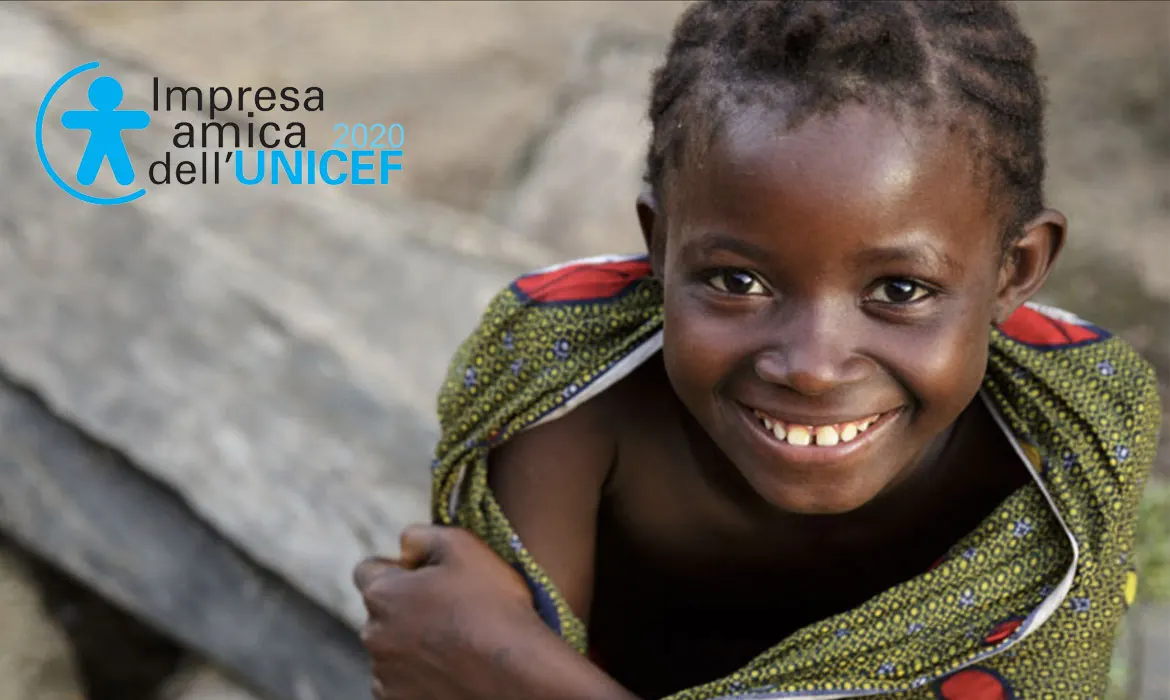 News: Punto Netto chooses Unicef to support vulnerable children and give them a more serene year. The Irpinia-based company has applied to become a "Unicef Friendly Enterprise" by signing up to the solidarity programme aimed at small and medium-sized enterprises and professionals who want to help Unicef meet a major challenge: ensuring the survival and development of all children, especially the most vulnerable, those living in areas under siege, in areas hit by natural disasters, on the streets of deteriorating cities or in the most isolated villages, trying to reach every last child in danger.


PUNTO NETTO APPLIES TO BECOME UNICEF FRIENDLY ENTERPRISE

Punto Netto has applied to become an "Impresa Amica Unicef" (Unicef Friendly Enterprise) by becoming part of the network of supportive enterprises recognised by Unicef. Through a very simple Customer Satisfaction activity, the company from Irpinia will devolve 2 euro to support vulnerable children all over the world and working at the same time to improve its own performances, calibrating them with respect to the feed-backs coming from its customers.
In detail, for every questionnaire filled in by its customers on completion of Resident engineering, Quality control, Non-destructive testing, Metrological measurement or Inspection activities, Punto Netto will donate 2 euros to Unicef to support one of its solidarity campaigns. A path of social responsibility that can make a difference at a historic moment like this. An investment in good deeds to make the coming year more peaceful for disadvantaged children.
PUNTO NETTO DONATES 2 EUROS FOR VULNERABLE CHILDREN

"At such a difficult time, declined through an unprecedented health and economic crisis that also and above all affects children in the most disadvantaged areas of the planet, we embrace the cause of Unicef to offer concrete support to those who really need help. This is why we have decided to donate 2 euros for every customer satisfaction questionnaire filled in by our customers," explains Punto Netto CEO Gaetano Griso. "It is an intelligent way of supporting the many children in the world who live in conditions of extreme hardship, but also an opportunity to receive feedback on our professional performance and improve customer satisfaction."
Fill in the Customer Satisfaction questionnaire
Help Punto Netto support Unicef's campaigns for vulnerable children and give them a better year.