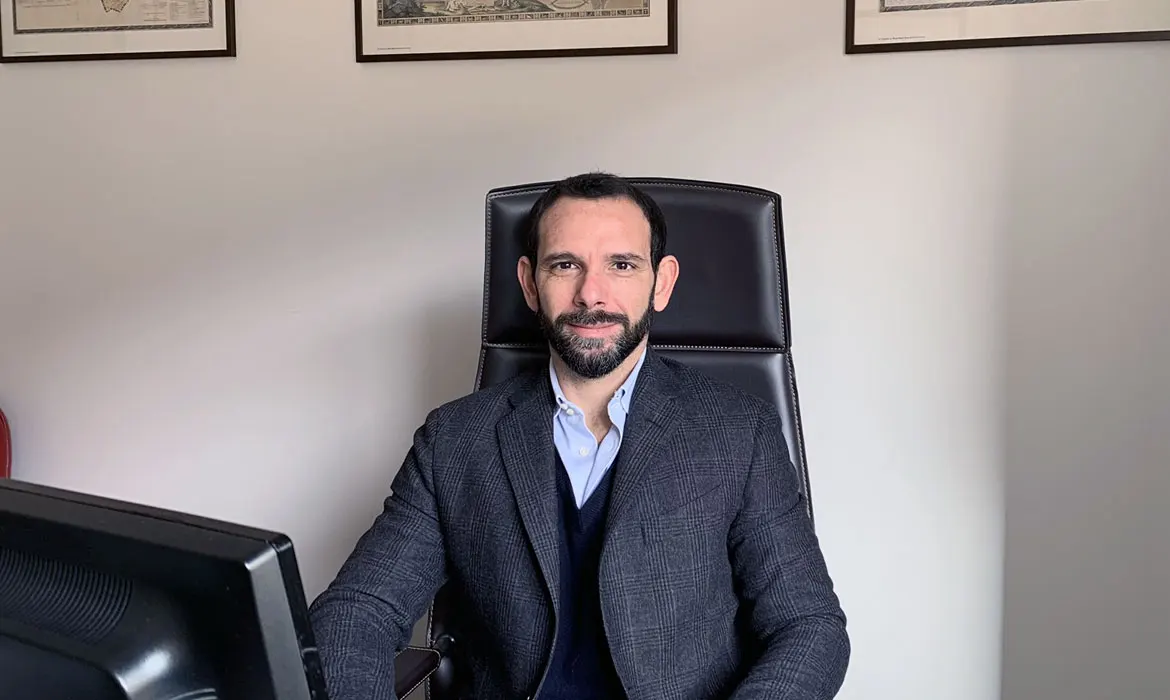 Interview with Antonio De Carlini, head of Tecsial Campania

News: Tecsial has been operating for 20 years on the national territory supporting companies, in the regulatory requirements in terms of safety and hygiene at work, environment and health at work, safety training and accident prevention, fire prevention and HACCP, up to Privacy and European Regulation 679/2016. The company's mission is to produce safety and promote a mentality of prevention in the workplace.
Technical expertise and knowledge of the latest legal regulations make Tecsial an important reference point for companies that have to deal with training and education of personnel for the use of special equipment and machinery, safety in the workplace, health at work, design and development of quality management systems.
Antonio De Carlini, 42 years old from Naples, graduated in Business Economics at "Luiss" in Rome in 2002, after a first experience in "Ford Italia" and a one-year interlude in the advanced training on community planning, since 2003 he immediately started working as a consultant for companies in the sector of facilitated Finance and as project manager for banks and regional administrations. In 2013 together with Gilberto Iannone and Annamaria Bianco he founded Tecsial Campania.


Dr. De Carlini, what does Tecsial represent on the national stage?
«Together with Annamaria Bianco I'm the responsible for Tecsial's headquarters in Naples. This spinoff was born in 2013 from a branch of the parent company to follow more closely the many realities that operate in the territory of Campania. The three companies (few years later was founded also Tecsial Abruzzo) are independent from an economic and legal point of view but are strongly linked to each other by a skills acquired in 20 years of activity. In Campania, Tecsial is at the service of small, medium and large companies and more structured businesses and provides consultancy in various sectors ranging from agri-food with Barilla to Marcianise, instrumental surveys and training in the health sector with the "Santobono" Hospital in Naples. In Puglia,Tecsial has followed more than 10,000 clients and is a consultant, among other projects, for multi-service companies and several municipalities in the region. All this thanks to a differentiation and an extreme specialization of the technical staff employed in the sector that allows us to operate and assess risks in any sector of activity and to expand our consulting services to include quality, environmental and safety management systems: from ISO 9001 through ISO 14001 to OHSAS 18001. In 2018 we expanded our service portfolio with the implementation of the GDPR and also provided our clients with privacy advice».


The company's core business, however, remains undoubtedly Security
«Specializations in all these areas is extremely important. Our range of consulting services has expanded over the years, keeping for our clients a landmark able to give timely and precise answers in different areas. However, safety remains our core business with the main focus on risk assessment and training for workers. We certify the quality of a company's process through ISO 9001 and, with OHSAS 18001, we activate a management system that is specifically focused on governing safety processes in the workplace».


What is the importance of OHSAS 18001 Certification?
«For a company, OHSAS 18001 certification is everything. This protects the certified company, its employees, the staff who are traveling to other plants and the contracting companies. This last aspect is definitely among the most important, because when the workers work in other companies' plants the probability of risks or accidents are different, the so-called interference risk is involved. The operator who goes on a trip must know how to move around the activity he carries out, and he must be careful because he works in another place. The OHSAS certification represents an organizational system that allows to manage in an organic and systematic way the safety of workers without upsetting the company's internal organizational structure. The adherence to a safety management system is taking on an increasingly central role in companies. This is demonstrated by the fact that 18001, since it was first issued in 1999 as an English standard, has been voluntarily applied at international level, so that in 2018 the international standard ISO 45001 was finally issued and will definitively replace it by 2021».


How do you reduce the chances of causing harmful events?
«Risk assessment is the calculation of the probability by which this happens and the damage that can result. The purpose of OHSAS 18001 certification is to minimize the probability of a harmful event occurring and it is done through a strict definition and compliance of procedures, training and education of personnel focused on the real risks that may be encountered. This is the only way to reduce the risk of human error. It has a double value, it protects the company that applies it and who is hosting it. It can therefore be considered a business card for those who enter as a supplier in a plant as it certifies that the operator on the move has all the cards in order to do his job».


How was started the partnership between Tecsial Campania and Punto Netto?
«Tecsial has always privileged the relationship with the final customer, especially with particular interlocutors. The best investment to spread the culture of safety is to talk with partners in contact with trade associations. We have national agreements with Labour Consultants, with the Order of Accountants, with Federfarma and Coldiretti. They are the first, that through us can provide correct information on the importance of safety in the workplace. On a national context, we did a series of conferences with specific in-depth analyses and regulatory updates. In one of these meetings we met Punto Netto and with them we started a path of growth. The intentions of engineer Gaetano Griso, CEO of Punto Netto, were already well defined: to expand even more the skills on safety issues in the workplace. In 7 years we have achieved OHSAS 18001 Certification. Punto Netto has always given great importance in managing internal safety processes by strongly believing in the training and education of a constantly updated staff. In addition, for Punto Netto company, with its extremely dynamic organization, that works constantly changing assignments and operates with different orders and manages always different types of qualified personnel, the introduction of OHSAS 18001 certification, has created a controlled flexibility that is the real strength of the company located in Avellino».